Great Expressions Dental Centers to Celebrate 2019 MLK Day of Service in a Big Way
National dental chain to donate five percent of patient-generated service revenue on January 21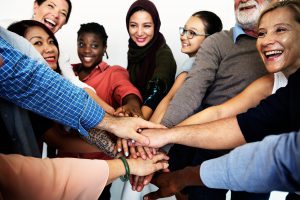 SOUTHFIELD, Mich. – January 14, 2019 – Great Expressions Dental Centers, one of the largest national dental service organizations, will honor the life and legacy of Dr. Martin Luther King, Jr. on MLK Day of Service in a big way by donating five percent (5%) of patient-generated service revenue on January 21 to local charities.
"We believe service can truly help bring people together, no matter their background," said Great Expressions CEO, Dan Hirschfeld. "We strive to be an organization built on community, quality service, and leadership. This campaign is a demonstration of our organization coming together to support the communities where we work and live."
More than 300 Great Expressions office locations will participate in this year's initiative with the goal of making 2019 the largest year yet. Since starting this initiative, the organization has contributed more than $530,000 to organizations across the country.
"This is just one of the ways our team members give back," said Hirschfeld. "We have some of the best and well-respected professionals in the field within our organization, and many of them are involved in charity work and community service projects regularly. We're proud to host this initiative with the support of our patients and communities."
Donations have supported a number of organizations over the years, including, The King Center, Ronald McDonald House Charities of South Florida, The Children's Center, Make-a-Wish Foundation-Metro New York and Western New York, and more.
Schedule an appointment for January 21 today, visit www.greatexpressions.com.
About Great Expressions Dental Centers
For nearly 40 years, Great Expressions Dental Centers has been a leader in preventative dental care, orthodontics and specialty care with offices in Connecticut, Florida, Georgia, Massachusetts, Michigan, New Jersey, New York, Ohio and Texas. Great Expressions is consistently recognized for contributions to improving oral health through quality and safety initiatives, affordable dental care services, patient convenience, research and more. Great Expressions Dental Centers branded practices are independently-owned and operated in specific states by licensed dentists and their professional entities who employ the licensed professionals providing dental treatment and services. ADG, LLC provides administrative and business support services and licenses the Great Expressions Dental Centers brand name to independently-owned and operated dental practices. ADG does not own or operate dental practices, or employ the licensed professionals providing dental treatment and services. For more information, please visit www.greatexpressions.com.
Media Contact:
Cierra Mangal, on behalf of Great Expressions Dental Centers
Lambert & Co.