Great Expressions is continually working in the communities of those we serve to improve patients' dental health and keep them informed. We strive to advance modern dentistry through research and new techniques, and expand our dental footprint with educational programs and helpful tips for families and patients of all ages.
Posts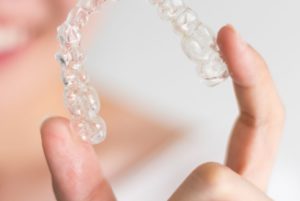 You deserve to feel confident and happy with your smile. If you're struggling with dental issues like an overbite, underbite, and gapped or crowded teeth, but are put off by the thought of wearing metal braces, Invisalign may be a better option for you. Here are some of the top benefits of Invisalign.  1. Virtually Invisible As the name suggests,…
Press Releases
Great Expressions Dental Centers Names Michael DeMinico General Counsel Southfield, Michigan (Sept. 30, 2019) – Great Expressions Dental Centers, a leader in preventative dental care, today named Michael DeMinico General Counsel. In this role, DeMinico will serve as the primary legal counsel for Great Expressions and its operating company, ADG LLC, which provides non-clinical business and administrative support services to…
Your Orthodontist Can Do More Than Help You Achieve Straight Teeth National Orthodontic Health Month October brings us beautiful fall colors, Halloween, and National Orthodontic Health Month! This national recognition was created specifically to raise awareness regarding the benefits of orthodontic treatment. If you're unsure of what that means and how it pertains to you, read our quick orthodontic facts…
Pediatric Dentistry: Make Oral Hygiene Fun Tooth decay is among the top dental problems for pediatric dentistry. By age five, nearly 50% of children have one or more cavities. While many parents assume care for their children's "baby teeth" is a lower priority over care for their adult teeth, that assumption is incorrect. Tooth decay in baby teeth can affect…
Great Expressions Dental Centers Appoints Don Trabulsy to Chief Operating Officer Southfield, Mich. (August 28, 2019) – Great Expressions Dental Centers, a leader in preventative dental care, today named Don Trabulsy as its new Chief Operating Officer. In this role, Trabulsy will be responsible for overseeing the company's long-term strategic plan, managing daily operations of personnel, handling purchasing decisions, and…
The Evolution of Orthodontic Treatment What was once a pain, is now more seamless and pain-free than ever before.   If you were around 20 years ago or think back to any of your favorite childhood movies, one of the cast members probably wore braces. Like any industry, those who specialize in orthodontics have spent a great deal of time perfecting…
Summer Whitening Specials Over time, your pearly whites can become a lot less pearly white than you want. That's why teeth whitening is great. So improve your outlook, with brighter teeth for a brighter smile! We have several options for this procedure. Choose the one that's right for you. Check out our specials now through August 31, 2019!
Combatting America's Opioid Epidemic One Patient at a Time According to the National Institute of Drug Abuse, every day more than 130 people in the United States die from opioid overdoses. In 2017 alone, nearly 1.7 million people suffered from Substance Use Disorder (SUD) related to prescription opioid pain relievers. This epidemic is dangerous and is growing at a rapid…
Better Oral Health by Taking a Whole Health Approach to Dentistry An article featuring Great Expressions Dental Centers' Chief Operations Officer, Amy Perry Tipton, was recently featured in BOSS Magazine. In "Connecting to Better Oral Health," Tipton focuses on how Great Expressions is bridging the gap between the known impact of oral health on overall health. "Part of providing a…
Great Expressions Dental Centers' Dentist Receives Public Service Award from The Michigan Dental Association. Southfield, Mich. (May 15, 2019) – Great Expressions Dental Centers is proud to announce Dr. Michael Vilag was recently recognized with the public service award from the Michigan Dental Health Association (MDA) for his exceptional and noteworthy contributions to the dental profession as well as his…
Philosophy of Care — It's not just what we practice, it's who we are. By Dr. Robert Brody, DMD With a mission to encourage healthy dental hygiene and improve awareness concerning preventative dental care, National Dental Care Month is an opportunity for us all to take a close look at where we are on our wellness journeys and how we…