Today, we are recognizing our heroes behind your smile. Many of our dentists, hygienists, patient coordinators, managers, and executives have served in our U.S. military.
Our veterans gained invaluable experience that helped them thrive in their roles today.
Steve Collins, our Chief Digital and Administration Officer, stated that serving in the marines "provided me with the opportunity to develop a better sense of self and those around me and that any challenge I faced was an opportunity to succeed."
Dr. Thomas P. Leonard, our Vice President and Chief of Staff, reflected on his time in the U.S. army and how it positively impacted his dental career.
According to Dr. Leonard, "Everyone's experience in the military is different.  For me, it was about leadership, integrity, discipline, and, most importantly, teamwork.  Understanding how to efficiently function and communicate in a collaborative environment is a massive force multiplier, allowing your team to achieve results far beyond any forecast, despite all opposition; not just with key performance indicators (KPIs), but with community impact and personal goals as well.  There will forever be an endless supply of challenges, but embracing the resourcefulness of your team always provides enough insight to negotiate any obstacle.  My time in the Army internalized this mindset, setting me up for success as a Dentist and preparing me to be a DSO leader at GEDC.  I am extremely proud to have served with such extraordinary people, thank you for your service!"
Great Expressions Dental Centers would like to take the opportunity to honor our team members who have served our country. Take some time today to congratulate the heroes behind your smile!
HONORING OUR VETERANS: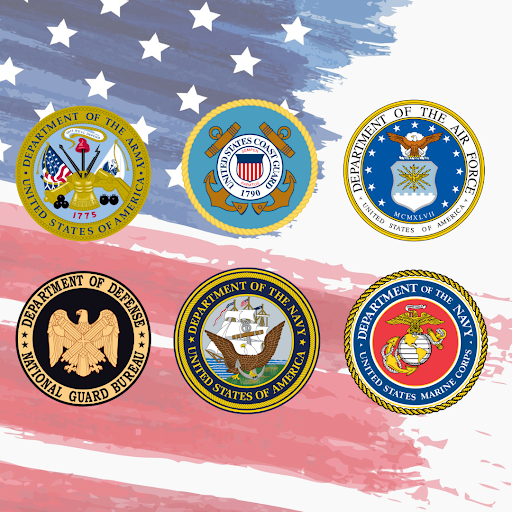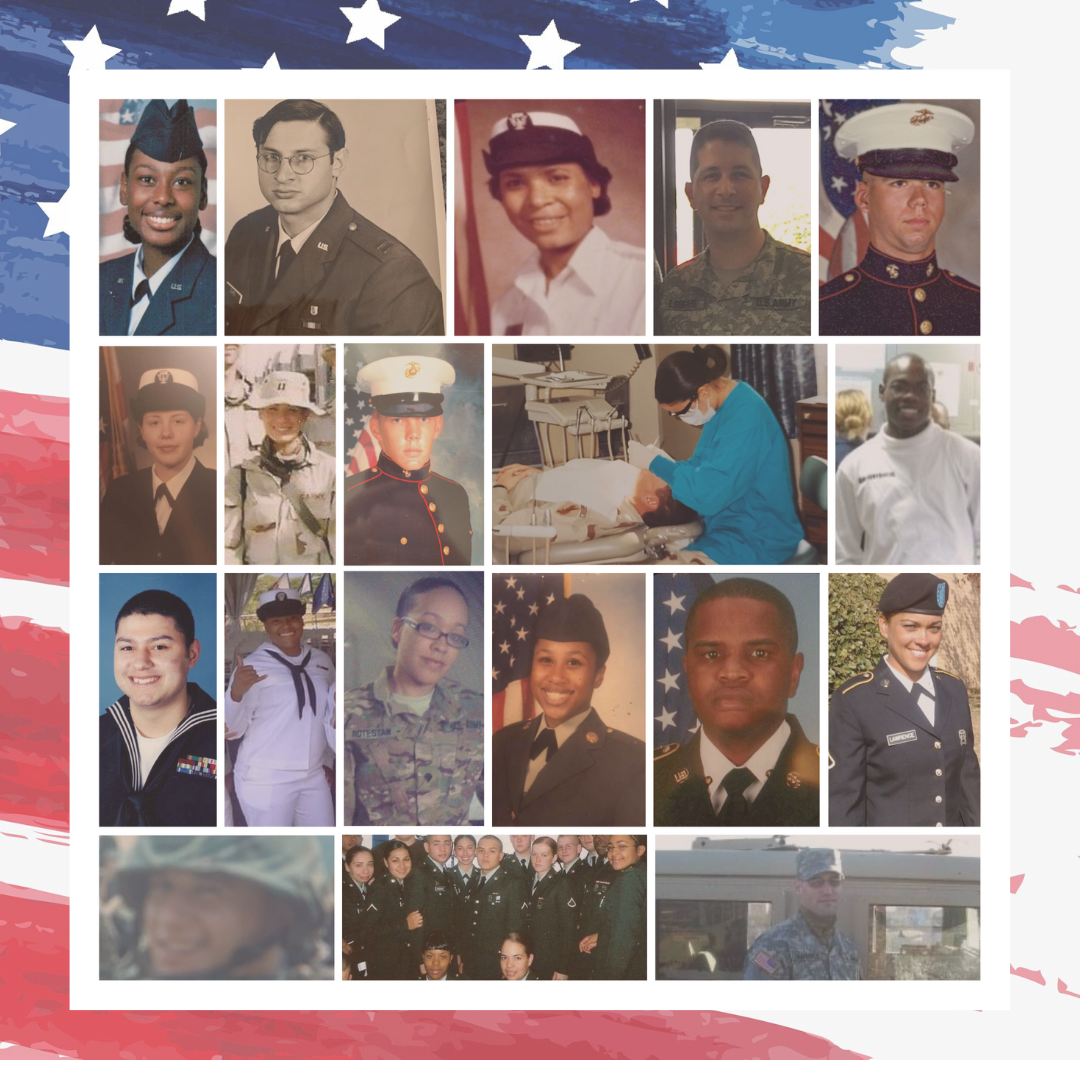 Dr. Anthony Davis – Navy
Iris Johnson – Navy 
Naeemah Allen – Army
Cerress Richburg – Army
LaTasha Johnson – Air Force 
Javares Mayo – Army
Shellee Dean – Army
Dr. Tim Smiley – Marines 
Christie Lawrence – Army
Waleska Flores – Army
Gerald Cohen – Air Force
RJ Davis – Navy
Dr. Brian Smith – Air Force 
Dr. Thomas Leonard – Army
Steve Collins – Marines 
Jamesia Singletary – Army
Holly Boyce – Navy
Ryan VanVorst – Army
Jessica Blakely – Air Force 
Jeff Crabtree – Marines
Kathern Ray – Army
Janay Riley – Navy 
Angel Sierra – Navy
Jessica Rotestan 
Korey Anderson