For over a hundred years, dental hygienists have been caring for their patient's oral health, and increasing their level of dental education. Dental hygienists are key to a healthy smile and maintaining oral health for a lifetime.
Our hygiene director, Dr. Chinyere "ChiChi"  Anigbogu stated that "Great Expressions Dental hygienists put their patients' needs first because they rely on us to improve their oral health and give them a lifetime of bright smiles." 
October is Dental Hygiene Month, a perfect time to recognize dental hygienists that have made a difference in the lives of their patients. 
Below are some of our outstanding hygienists listed with their years of service. Thank you all for your dedication to a lifetime of smiles!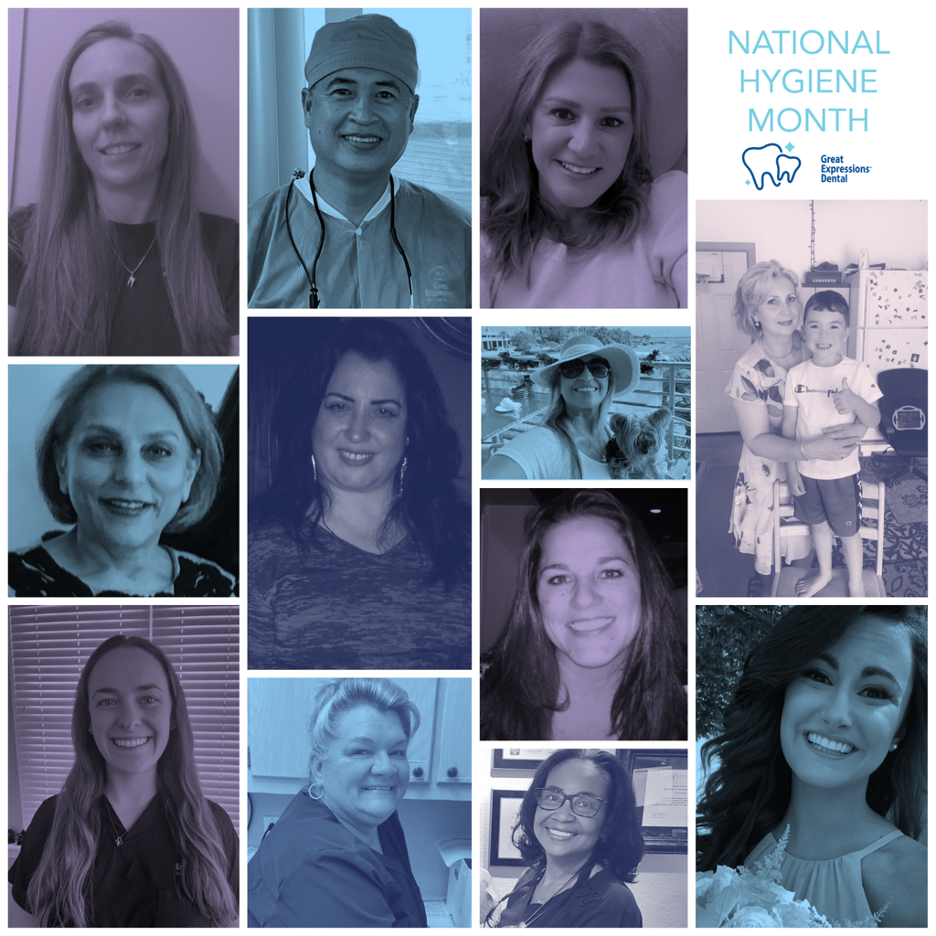 Pictured (Left to Right): Autum Thomas (20 Years), Alberto Brigino (7 Years), Christine Buddington (15 Years), Affie Ghaemi (5 Years), Elaine Maldonado (3 Years), Alma Narváez (15 Years), Carmen Popescu (24 Years), Alyssa Lewandowski (2 Years), Crystal Strickland (9 Years), Angela Clapp (24 Years), Bernandette Marcellus (9 Years), Brandi Weiss (5 Years)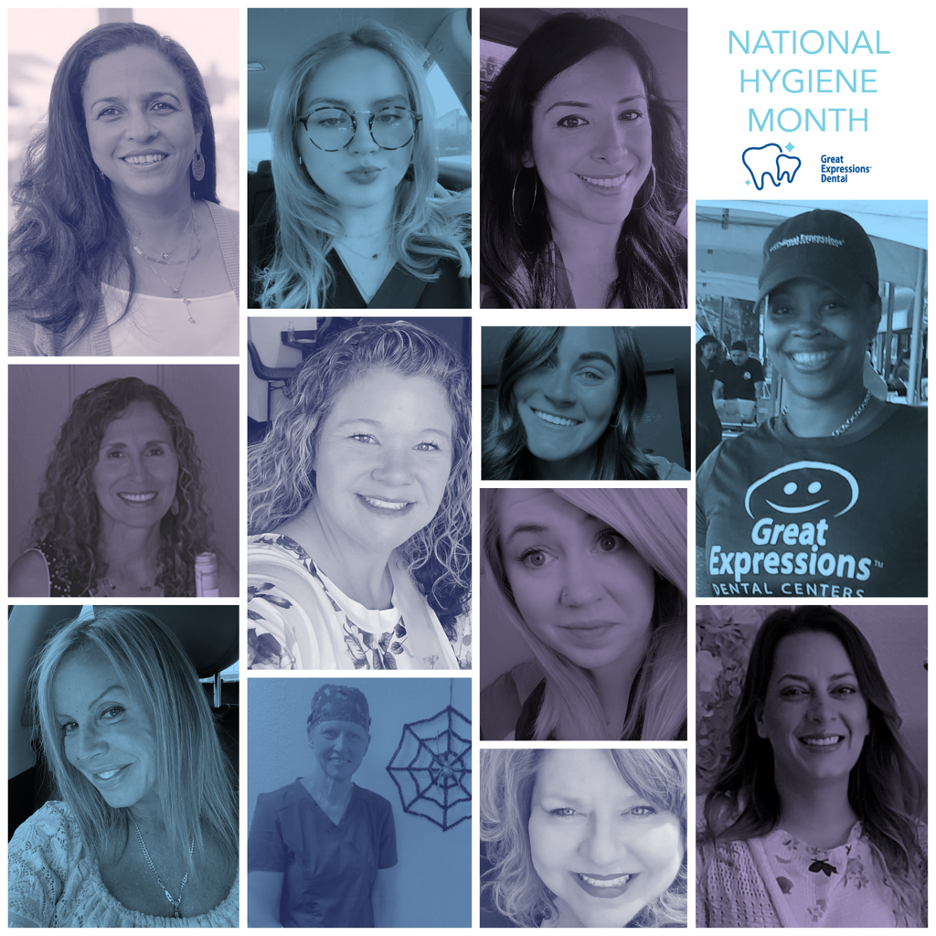 Pictured (Left to Right): Mirey Makaryus (9 Years), Jasmine Barrick (4 Months), Julissa Young (5 Years), Elizabeth Travis (11 Years), Jennifer Mcnamee (16 Years), Lauren Poole (1 Year), Florence Figgures (27 Years), Michele Kupinewicz (4 Years), Joy Perra (3 Years), Megan Heitzenrater (1 Years), Melenda Sluder (17 Years), Jamie Pellecchia (6 Years)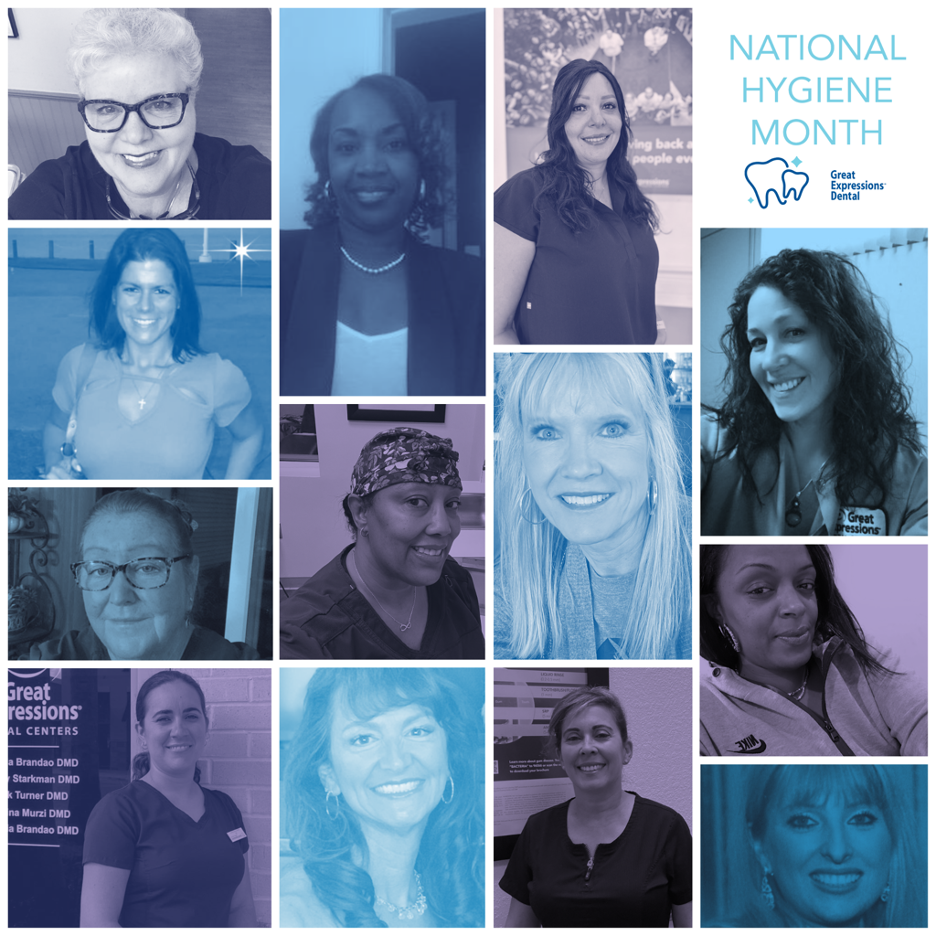 Pictured (Left to Right): Selene Gardner (25 Years), Miriam Johnson (20 Years), Yudysvel Vinals (2 Years), Patricia Contos (21 Years), Penny Bluska (19 Years), Yvette Kindred (17 Years), Pansy Ramey (36 Years), Tracey Lacher-McNally (7 Years), Yaicelis Cruz (6 Years), Suzanne Sakowski (11 Years), Suraine Rodriguez (6 Years), Vanessa Edmond (5 Years), Natalie Ayzenberg (2 Years)